Labels in the workplace can have a significant impact on interpersonal dynamics, team cohesion, and individual well-being. These labels can be based on job titles, roles, skills, or even personal characteristics, and they can influence how individuals perceive themselves and each other within the professional environment. Here's how labels can affect workplace dynamics:
Hierarchy and Power Dynamics: Job titles and labels often indicate hierarchy and authority within an organization. These labels can impact communication patterns and decision-making processes, as employees might feel hesitant to voice their opinions or challenge those with higher-ranking labels.
Identity and Role Expectations: Labels associated with job roles can shape how individuals view their own identities within the workplace. People may feel pressured to conform to the expectations linked to their labels, which can affect their job satisfaction and overall well-being.
Team Collaboration: Labels can influence how teams collaborate and allocate tasks. When labels are rigidly defined, individuals might limit themselves to their designated roles and skills, missing out on opportunities for cross-functional collaboration and innovation.
Bias and Stereotyping: Labels can perpetuate biases and stereotypes. For example, gender-based or age-related labels might lead to assumptions about individuals' capabilities, limiting their growth and opportunities.
Recognition and Reward: Certain labels might receive more recognition and rewards than others. This can create a sense of inequality and demotivation among employees who feel their contributions are undervalued due to their labels.
Communication Barriers: Labels can create communication barriers, as individuals may struggle to communicate effectively with those who have different labels. This can hinder information sharing and idea exchange.
Skill Development: Labels can limit skill development when employees feel confined to the skills associated with their roles. This can hinder personal growth and organizational adaptability.
Inclusivity and Diversity: Labels that do not encompass the diversity of skills, backgrounds, and experiences can lead to a lack of inclusivity within the workplace. This can impact team dynamics and hinder creativity.
Flexibility and Adaptability: When labels are inflexible, they can impede the organization's ability to adapt to changing circumstances. Employees may resist taking on tasks outside their labels, making it challenging to respond to shifting priorities.
Employee Well-being: Labels that create pressure to fit into specific molds can contribute to stress and burnout. Employees may feel overwhelmed trying to meet label-related expectations, impacting their overall well-being.
To mitigate the potential negative impacts of labels in the workplace:
Promote Inclusive Language: Use language that recognizes the diverse skills and contributions of employees, avoiding overly rigid labels.
Encourage Cross-Functional Collaboration: Create opportunities for employees to collaborate across different roles and labels to foster innovation and growth.
Recognize Contributions: Ensure that recognition and rewards are based on actual contributions rather than labels.
Provide Skill Development Opportunities: Encourage employees to develop skills beyond their immediate labels, promoting versatility and adaptability.
Challenge Stereotypes: Address biases and stereotypes associated with certain labels through diversity and inclusion initiatives.
Empower Employee Voices: Create an environment where all employees feel comfortable expressing their ideas and concerns, regardless of labels.
Incorporating these strategies can help organizations harness the positive aspects of labels while minimizing their potential negative impact on workplace dynamics.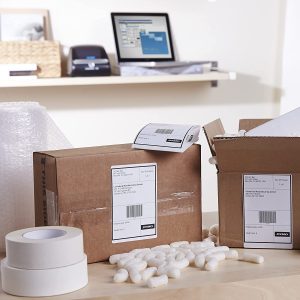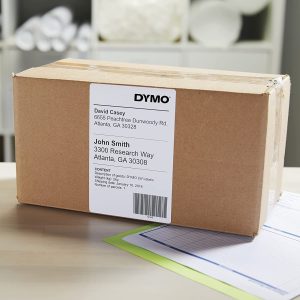 '